Episodes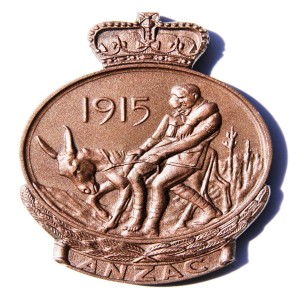 Saturday Sep 21, 2019
Saturday Sep 21, 2019
Major Darryl Kelly OAM recently joined my father and I on a call to discuss the service of my grandfather, Charles Harold Hatt in WW1.  Charles was a Gunner with the 4th Battery, 2 Field Artillery Brigade 1st AIF and landed on Gallipoli on 26th April 1915 and survived for two days before being shot and wounded.  He was medically repatriated to the UK and back to Australia before being medically discharged from the 1st AIF in April 1916. We have a photo taken of him in August 1916 with Sergeant stripes and Darryl has some thoughts on that photo.
Major Darryl Kelly OAM is a semi-retired professional soldier with over 42 years service in the Australian Army.  
An artilleryman by trade he rose through the ranks to become one of the senior Regimental Sergeant Majors in Army before being selected for commissioning. He has seen operational service in Malaya, Sinai, Iraq, and the Middle East.
Darryl is a keen student of military history, specialising in Australia's involvement in the First World War.
Relevant links about this podcast can be found on our Facebook page at https://www.facebook.com/Thanksforyourservice/.
We are keen to hear your feedback. Leave a comment on our Facebook page.  And if you're listening to us via ITunes, please leave a review.
Finally, if you are interested in sponsorship/support of this podcast, head to our website or email us.  You can also support us via Patreon. The link is
www.patreon.com/thanksforyourservice
Thanks for listening.