Episodes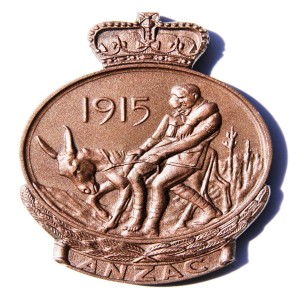 Friday Mar 01, 2019
Friday Mar 01, 2019
The Ingleburn Military Camp was established at the outbreak of World War 2, and is commonly known today as Bardia Barracks. Its well known to thousands of Australian army personnel who from World War 2, Korea, National Service, Vietnam and in its final primary role, home to the army reserves 2 Training Group. Bob Gosling from The Ingleburn Military precinct association tells us more.
We are keen to hear your feedback. Leave a comment on our Facebook page.  And if you're listening to us via ITunes, please leave a review.
Finally, if you are interested in sponsorship/support of this podcast, head to our website or email us.  You can also support us via Patreon. The link is
www.patreon.com/thanksforyourservice
The version of the Last Post is courtesy of Rachel Bostock.  You can find links to her music on our website and Facebook page.
Thanks for listening.