Episodes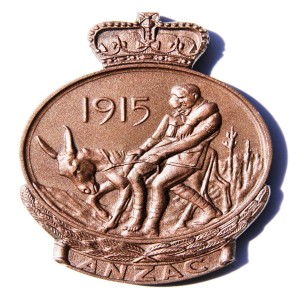 Friday Feb 08, 2019
Friday Feb 08, 2019
For this podcast, we are joined by Terri-Anne Simmonds, who is the Project Manager for Places of Pride with the Australian War Memorial in Canberra.
The Places of Pride website is https://placesofpride.awm.gov.au
We are keen to hear your feedback.  That email again is info@thanksforyourservice.net or leave a comment on our Facebook page.  And if you're listening to us via ITunes, please leave a review.
Finally, if you are interested in sponsorship/support of this podcast, head to our website or email us.  You can also support us via Patreon. The link is www.patreon.com/thanksforyourservice
The version of the Last Post is courtesy of Rachel Bostock.  You can find links to her music on our website and Facebook page.
#placesofpride #tfys #awm