Episodes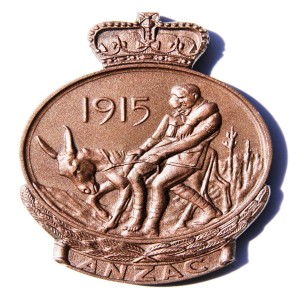 Friday Nov 09, 2018
Friday Nov 09, 2018
This is our 15th podcast and being published on the eve of the 100th anniversary of the end of World War 1.  At the 11th hour, of the 11th day of the 11th month in 1918, one hundred years ago, the guns fell silent.
From an an Australian perspective, in the four years of the war, some 330,000 Australians had served overseas.  Some 60,000 never made it home. The social effects in Australia lasted for years.
For this podcast, we are joined by Roland Perry.  Roland is the author of over 30 books, and six on WW1 and WW2 history.  In 2011 he  was awarded the Medal of the Order of Australia 'for services to literature as an author".  In 2004, he published a book titled Monash- the Outsider who won a war.  He joins us from Melbourne.
Roland's website is www.rolandperry.com.au You can find the link on our Facebook page.
We are keen to hear your feedback.  That email again is info@thanksforyourservice.net or leave a comment on our Facebook page.  And if you're listening to us via ITunes, please leave a review.
Finally, if you are interested in sponsorship/support of this podcast, head to our website or email us.  You can also support us via Patreon. The link is www.patreon.com/thanksforyourservice
The version of the Last Post is courtesy of Rachel Bostock.  You can find links to her music on our website and Facebook page.
#ww1 #anzacs #tfys