Episodes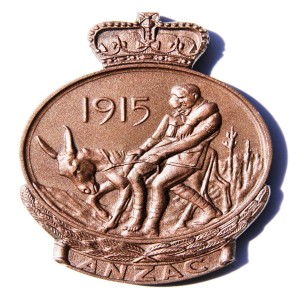 Saturday Oct 13, 2018
Saturday Oct 13, 2018
In July 1918, the Australians and the Americans fought side by side together for the first time in the Battle of Hamel.  The National WW1 Museum and Memorial in Kansas City Missouri is hosting an exhibition titled the 'Diggers and Doughboys: The art of allies 100 years on'. The website for the museum is https://www.theworldwar.org/explore/exhibitions/current-exhibitions/diggers-and-doughboys and you can search for them on Facebook.
If you're listening to us via ITunes, please leave a review.
Finally, if you are interested in sponsorship/support of this podcast, head to our website or email us.  You can also support us via Patreon. The link is www.patreon.com/thanksforyourservice
The version of the Last Post is courtesy of Rachel Bostock.  You can find links to her music on our website and Facebook page.
#ww1 #anzacs #tfys